Curator: Dr. Allan B. Cruse, Professor Emeritus, Computer Science and Mathematics, University of San Francisco
                    Minicourse resources development project
Getting Acquainted with Contemporary Romania

"There exists a high interest in Romania right now. This is a country
that is still undiscovered, but in which the foreigners are very much interested."
Gabriela Szabo, Romanian Olympic track and field champion, in Agerpress on 20 August 2013.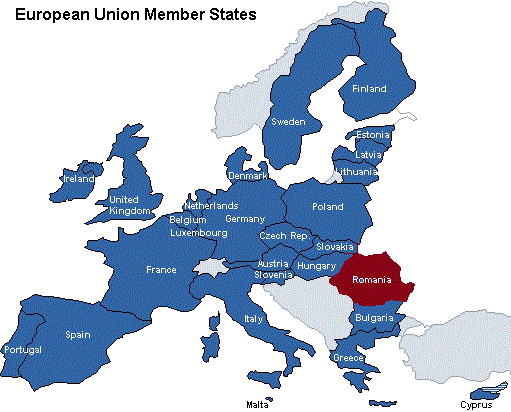 "Romania is currently at the very core of the European family..."
Rt. Honorable John Bercow, Speaker of the House of Commons, UK Parliament, 28 May 2013
Evolving list of course topics:

"Bucharest is the most interesting city in Europe... "
Writer Paul Wood, owner of Apple Search UK, from ROMANIA-INSIDER, 19 March 2013
Recommended Readings:
Click to add text, images, and other content